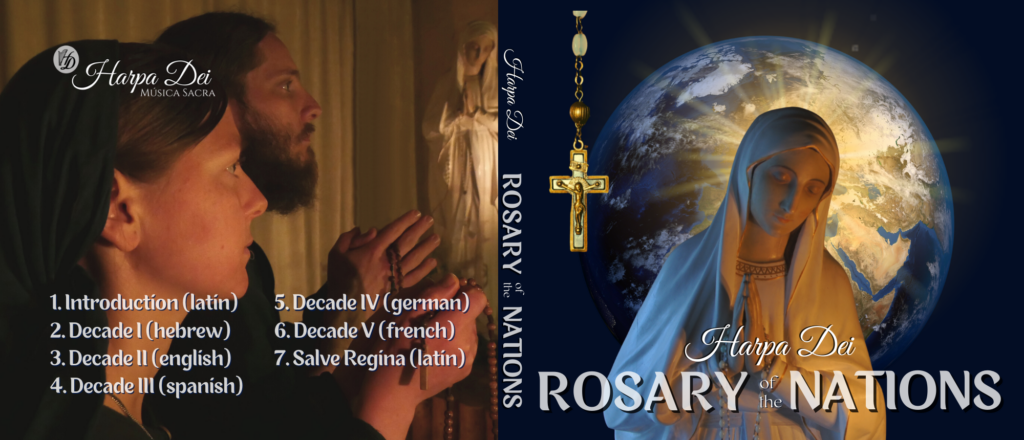 For several decades, our spiritual family has been praying the so-called "Rosary of the Nations".
The last three Hail Marys of each mystery are sung in a different language. In this way we pray for the respective people, that they may recognize and follow Jesus Christ, the Lord.
In this album, Latin, the mother tongue of the Catholic Church, provides the guide and the link between the other languages; beginning with Hebrew, the language of the first chosen people, followed by English, Spanish, German and French. Thus, some of the main languages of the continent to which – after Israel – the Gospel was first brought are represented.
May God, through the intercession of the Blessed Virgin Mary, lead the peoples of the earth to the true faith!